Training and guidance for Suppliers to drive Climate actions
Acting on climate change has never been more important. For effective change, and ultimately reaching part of our decarbonization targets and responsible sourcing strategies, we need global engagement based on Concept4 sourcing footprints of the countries (e.g., Mainland China and others sourcing countries dominant to our turnovers) so that emissions from all parts of the value chain will be reduced.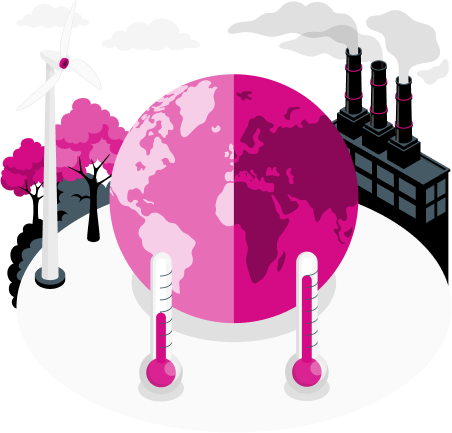 We want to encourage all business partners along Concept4 supply chain, both current customers, suppliers and everybody else, to use and learn from the below tools and included trainings.

The SME Climate Hub provides guidance, tools and information for how to work with climate in alignment with the 1.5°C ambition. It is mainly directed to small and medium enterprises, but valuable for organizations of all sizes. On this page Small and Medium enterprises can also free of charge publicly announce their 1.5°C aligned target.

A Guideline for Exponential Climate Action provides an easy to readstep by step guide for companies on how to work with climate in alignment with the 1.5°C ambition.

1.5 °C Supplier Engagement Guide
The 1.5°C Supplier Engagement Guide is a freely accessible guide for companies seeking to reduce GHG emissions in their supply chains.

An introductory e-learning course by United Nations Global Compact Academy, an online training in several languages, free of charge. By completing this session and related learning materials, you will learn:
What is a science-based target?
How to set a science-based target?
What can companies do to align with net-zero?
The link above takes you to the English training, using the academy you will find more languages as well as other trainings from UNGC.

The Net-Zero Standard – UN SDG:Learn (unsdglearn.org)
In this 20-minute, interactive e-learning course delivered by the UN Global Compact Academy and the Science Based Targets initiative, you will:
Discover how the Net-Zero Standard provides a common, robust, and science-based understanding of net-zero
Receive guidance on how to set science-based net-zero targets consistent with limiting global temperature rise to 1.5C.
Align your company's near- and long-term targets with climate science.
Competitiveness Through Enterprise Sustainability – UN SDG:Learn (unsdglearn.org)
Sign up for this free of charge training developed by Trade Center and get a certificate at completion. This is specifically for SME, Small Medium Enterprises. During a period of 2 weeks, and with an effort of 4 hours per week, you will learn about and be able to:
Associate the importance of sustainability to business success.
Identify ways in which an enterprise can reduce its negative impact on the environment.
Identify ways in which an enterprise can improve its social responsibility.
Complete a basic enterprise sustainability assessment.