Our company believes the most effective way to handle unpredicted obstacles is to adapt, react, readapt. The outbreak of COVID 19 effected many businesses, but also created a chance to be innovative in a time where it is most needed. Our focus shifted along with the need of our consumers and our aim was to make life easier in the ongoing pandemic, while not losing quality in design and production. We are seeing a new range of products emerging during these times, essentials for the foreseeable future. However, our aim is to make sure while keeping safe we are also answering to the trends of the season and staying sustainable for the better of our planet.
SAFETY KIT
The health kit is everything you will need when going out to keep yourself safe from germs at all times. The carry-all pouch is made out of recycled materials and it is just the right size for a woman's purse. Inside, there's a double-sided pouch -one side for clean masks, one side for the masks that have been worn. The matte finish makes it easy to wipe clean and sanitize. It comes with a reusable mask overlay, made out of 100% cotton and disposable face masks as well. The hydro alcoholic gel works effectively and kills most viruses present on the skin. To have it with all time, just use the hand sanitiser case with a dog clip and clip it on your bag or keychain. One of our most effective tools we have developed is the "No Touch" door opener. As the virus is most contagious through doorknobs and elevator buttons, it is a safe way to open door handles and pull levers. We are always touching our phones, but the silicon rubber stylus tip helps with that and other touch screen too.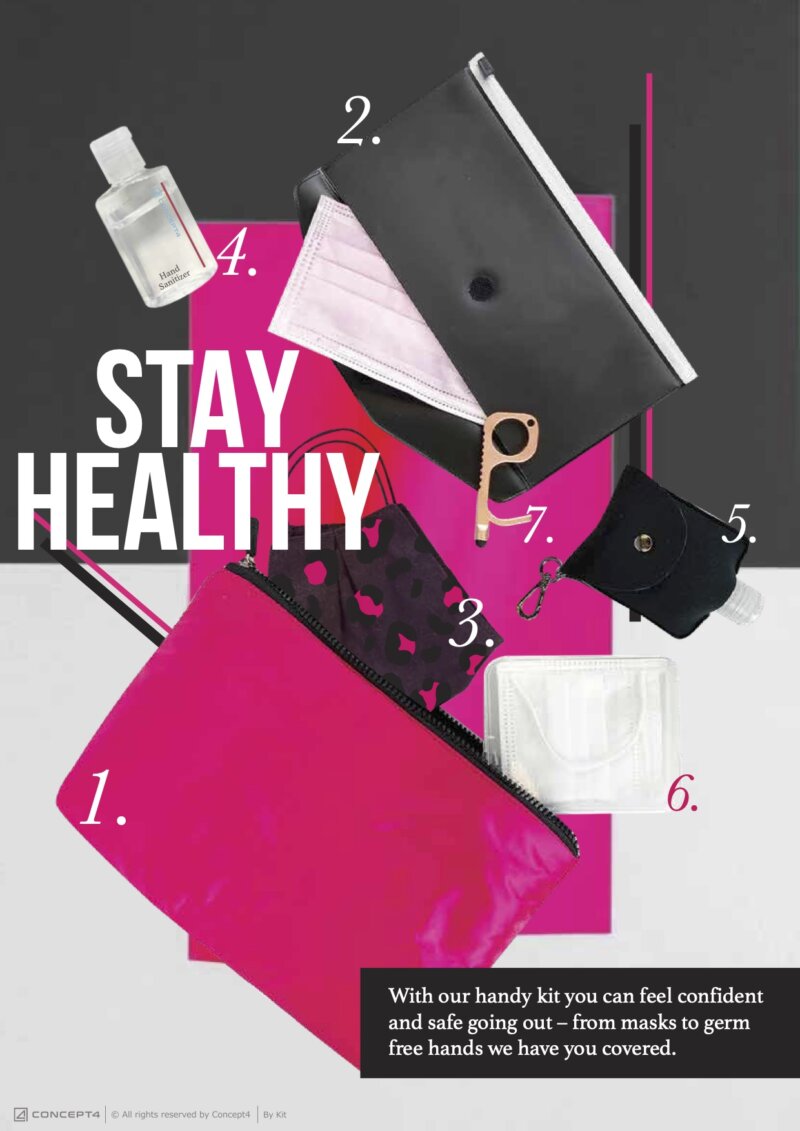 SNOOD
The season changes and with that a new trend essential is on the horizon. The 2 in 1 mask & snood is for a more subtle approach to wearing a mask! The mask is sewn into the back of the snood and helps to keep the face warm whilst staying safe at the same time. You can forget your mask home, but it will be hard to forget your mask-snood! For differently or occasion, we have different colours.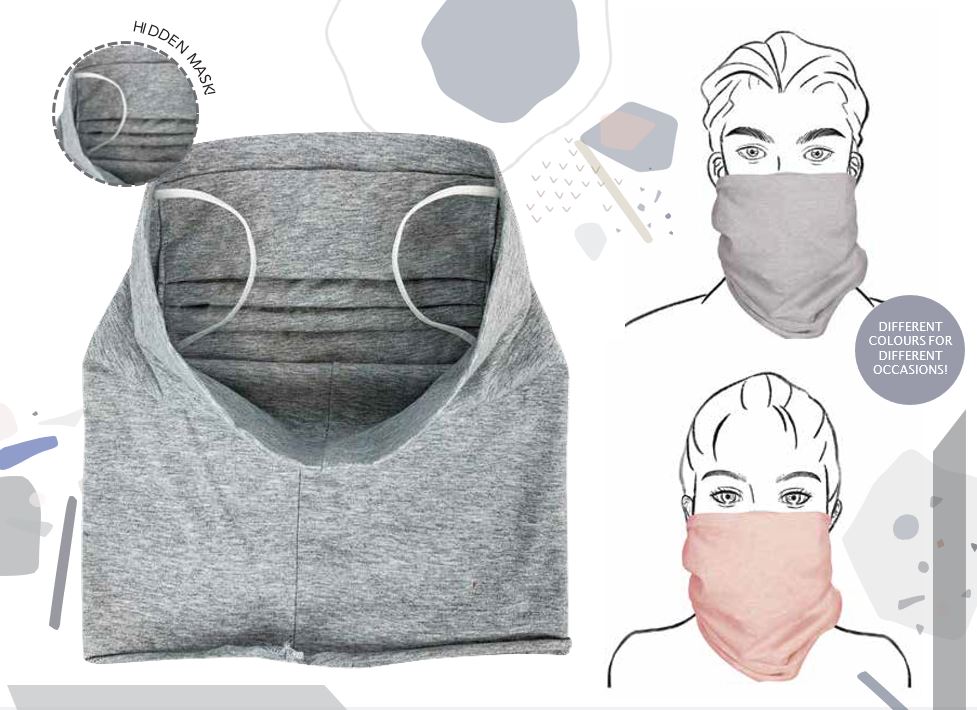 MASK POUCHES
Mask being mandatory in most places around the world, it is one of the most important steps to store and dispose them correctly. A single mask pouch is the perfect place to store your clean masks while staying stylish. The double-sided pouch is an even more effective solution, to have one side for the clean a mask and one for the already used ones. We offer washable insert pouch to put worn masks in so they can be disposed correctly later on.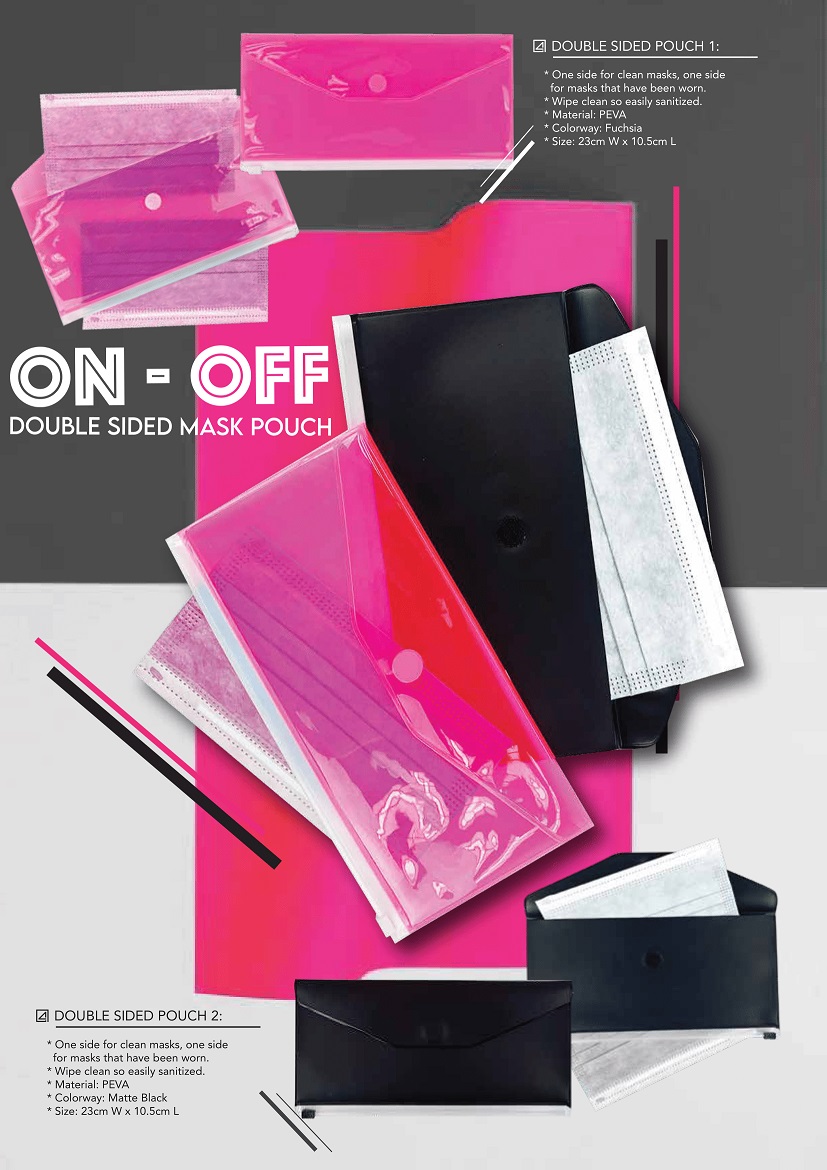 FACE MASK
Wearing our masks all the time can affect our skin as well. The skin breaks out because of the irritation caused by the protective mask. It can be treated with the use of clay or more commonly called mud masks. We are offering a wide range of accessories to help in applying and removing the face mask. First, to cleanse your skin you can use the face cleansing sponge. To help applying the mask we recommend using a large face mask brush or a mask application brush – with this you can ensure that no bacteria from your hands are being transferred to your clean skin. To remove the dried mask, there are multiple options to choose from: you can either use a cleansing pad, remover pad or 3-in-1 face cloth/pad which is good for cleansing, removal and to exfoliate. We are also making sure your clothes are not being stained by the clay mask and offering a magical remover pad. No more stains!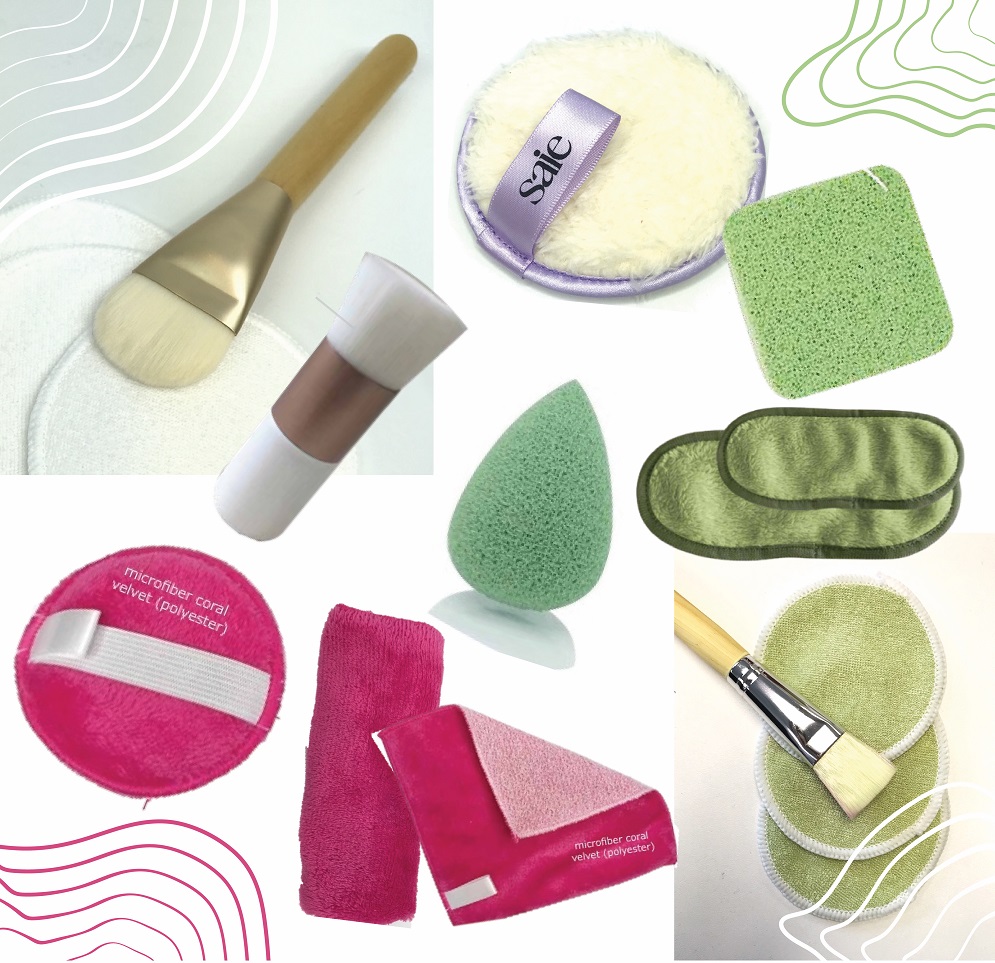 This is only the beginning; we are working on new developments all the time. Especially now, when times are uncertain it is our priority to provide to needs of our clients. As we monitor the market, we are expected to bring out new innovations all the time.
Please don't hesitate to contact us, our company puts health and safety above all and with this in mind we offer our services.